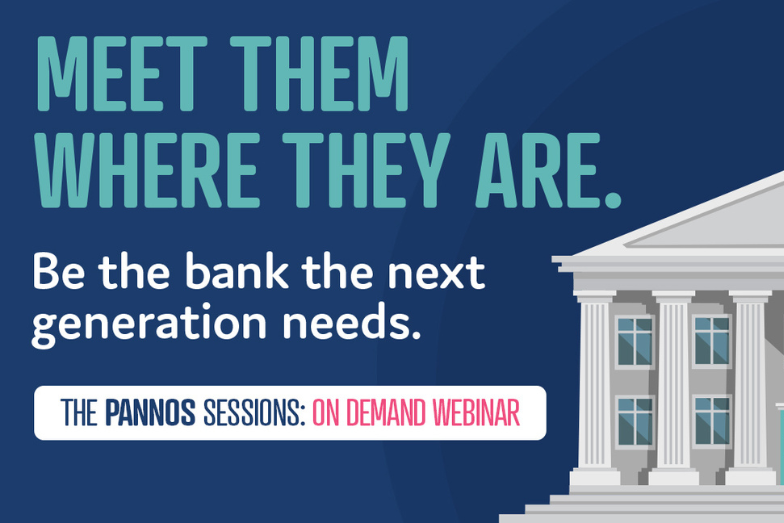 June 21, 2023
Meet your customers where they are. We're talking about how to be the bank the next generation needs.
F&M Bank wanted to attract a younger generation of bank customers. Their reasoning was that if they could bring customers in at a younger age, it would set the stage for a long-lasting relationship between bank and customer.
Watch our on demand webinar where Paul Tonelli, Kailyn Gallagher, Daniel Grealish, and James Petrozzelli discuss how to be the bank the next generation needs and:
Find out how Pannos worked with the bank to develop the

F&M Dream Builders Account

from the ground up
Get details on how Pannos helps clients create products and then promote them to new and existing customers
Learn how your FI can offer financial literacy through new products and services
Fill out the form below to access the webinar recording!