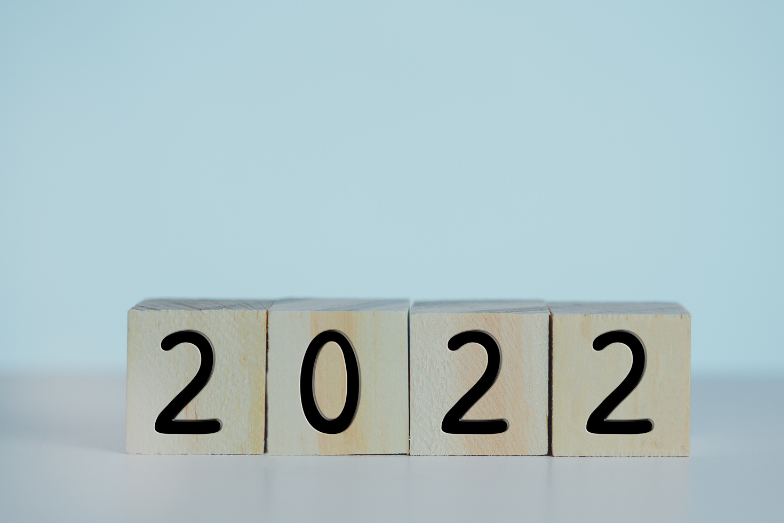 January 10, 2023
If you think this year flew by, you are not alone. Hard to believe that we're already looking back at the trends that took over the marketing world in 2022.
Despite the changes that are happening constantly, the trends we saw were a lot of the same that we expected – new and innovative forms of content, increased understanding of the importance of SEO, and the necessity of data. We know that keeping up with the changes can be difficult, but when the c-suite and marketing team work together, the entire organization is better for it. Below are the top 3 trends we saw in 2022 that made a major impact in the marketing world that we think will roll into 2023:
The Power of Data
Financial institutions are beginning to harness the power of their own data by creating more personalized content and experiences. Data is one of the most valuable assets an FI can have to make informative marketing decisions. Understanding your own data can help to paint a picture of your customers and their behaviors. An example of using data to create a personalized experience is the Spotify Wrapped feature. It takes user data and creates a personalized "wrap-up" of their favorite music or podcasts that users look forward to every year. A personalized marketing campaign can drive more engagement, generate buzz about your brand, and even attract new customers.
Collecting your own consumer data can be done by implementing different tools including Google Analytics. Establishing KPIs and benchmarks at the beginning of the new year will help you to identify goals and create a strategy to achieve them.
Short form video content
We are firm believers in the power of short-form content. So is the rest of the marketing industry! In the same HubSpot survey, 90% of marketers who are using short-form content already are planning to maintain or increase their budget next year. While you can still leverage long-form content to educate your customers, FI marketers have realized short-form content that gets straight to the point has more of an impact with younger consumers.
Short-form content aligns with the attention span of today's most sought-after demographic – Gen Z. Platforms like TikTok and Instagram have taken off with Gen Z, and now they seek information that is quick to access and easy to digest.
Leveraging SEO Strategies
When the c-suite thinks of marketing, more often than not search engine optimization (SEO) is not even an afterthought. Despite it being a constant strategy and critical component to marketing for as long as the internet has existed, it's often misunderstood. With the pace of change in Google's search algorithm, it's no wonder that this is the general conception of it – with updates happening daily. A good SEO strategy encompasses all aspects of your digital experience – both seen and unseen in the technical build, so though content is critical, so is the backend coding of your site. Organic traffic will account for significantly more conversions than paid, so don't sleep on SEO – find a partner that can help establish a good foundation and a maintainable content strategy.
The most important advice we can give to you is to be ready to adapt. In the world of marketing, nothing is set in stone, and trends come and go faster than the speed of light.