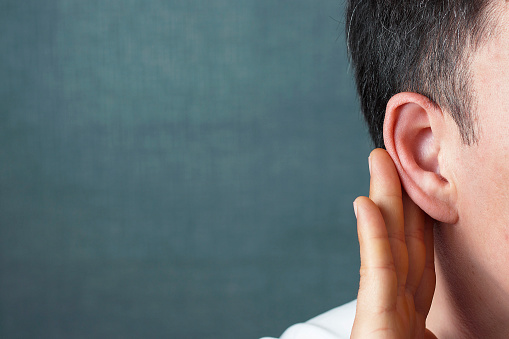 May 6, 2020
Practically overnight Americans learned the term "social distancing", shifted gears, and began working remotely while businesses nationwide were forced to close their doors due to the ongoing developments of the COVID-19 pandemic. With this change came a myriad of questions. For marketers, it became a question of how to adapt strategy to the rapidly evolving landscape.
Digital is, of course, a primary focus, but you need more than one component as part of your approach – even in these unusual times. So how else can customers and consumers be reached in their homes – as well as the essential workers still out in the public holding society together? Radio, TV and newspapers. The traditional media outlets are experiencing a resurgence as consumers hold onto their morning and evening commute habits and search for the next updates from their favorite news outlet.
TV may seem intimidating and costly once production is factored in, but it doesn't have to be. As more people are turning on the news or visiting the website of their local TV station, it provides opportunities outside of the standard television "spot". Explore sponsorships or incorporating digital elements as part of their online broadcasts and communications.
Though physical newspapers may not be experiencing an increase in circulation, online publications are certainly seeing spikes in traffic. Work with your local publications on creative ways to have a digital presence. Think outside of a standard "banner" ad and consider a site takeover, daily e-newsletter sponsorships and more.
While budgets may be tighter than usual, radio advertising remains one of the most cost-effective ways to remain in the public eye and promote a strong brand. This is the time to reassure your community that your institution is as strong as ever and ready to continue supporting its customers and surrounding communities.
Unsure how to integrate radio into your current campaigns? Take a step back and consider your audience. If you're running a small business loan or grant promotion, those small business owners are working overtime to make ends meet and may not be searching as heavily, but likely have radio playing throughout the day. Trying to alert your community on how your institution is responding to COVID? Run a branding ad with an easy to remember URL notifying consumers where to get more information. Better yet – take this as a moment to highlight members of your community and how you're supporting them, whether that be with donations to food pantries, hospitals or schools
It might feel counter-intuitive, but now is not the time to back down from advertising, it is however, an opportunity to reevaluate your marketing strategy. Billboards may not be the way to go while everyone is stuck in their homes, but don't discount all traditional channels.