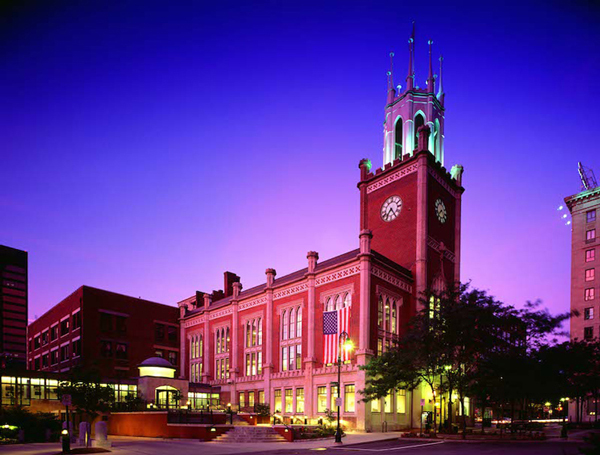 March 3, 2020
Today, fourteen state primaries and the American Samoa caucuses will take place, making it the greatest number of primary elections and caucuses held on a single given day. This day is referred to as, "Super Tuesday".
In spirit of this influential day, we thought it best to take a moment to reflect back on our own experience during the New Hampshire primary. Being able to witness history in the making - right in your front yard - is an experience to say the least, especially when your front yard is usually a city parking lot. The New Hampshire primary has always earned a substantial amount of media coverage, being the first in a series of nationwide party primary elections and the second party contest - following the Iowa caucuses. For this NH primary, Pannos was able to witness the hoopla first-hand.
Less than a year ago we relocated from Bedford, NH to downtown Manchester, NH, just a few steps away from City Hall. The parking lot across from our office was transformed into a national news hub, making it possible for our agency to follow along in real time and even catch a glimpse of a candidate or two!
The political adventure commenced the week prior, bolstering conversations throughout the office. Each day as we settled in to work, we were blown away by the assembly of an ABC news tower being built right before our eyes. From an empty lot to a full blown structure, watching the progress was fascinating. There wasn't a bad seat in the Pannos house - we were able to watch interviews with different presidential candidates right from the comfort of our work space. It was a challenge to keep from peering out the office windows. Our curiosity was unrelenting, you could say.
Our media planner, Amanda Wilmarth had one of the best seats in the office, "I grew up watching ABC World News with Peter Jennings, so the fact that they were broadcasting this program live, just outside of my office window, was a surreal moment!"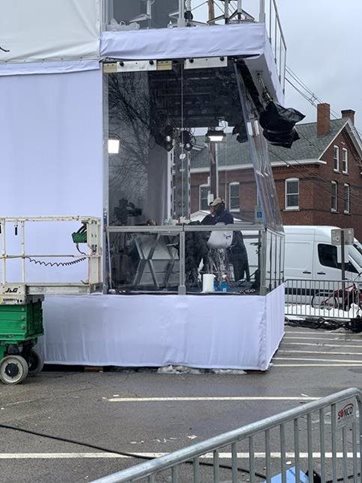 The days leading up to the big vote brought a lot of buzz! With candidates roving downtown hot spots, members from the Pannos squad were able to sight a few. There was a clear shift in energy throughout the city. The morning of voting day, Liz Hannah, our Director of Project Management & Support, was quick to spot Amy Klobuchar leaving her interview in the pop-up news tower while making her way back upstairs with her morning coffee.
"My office window looks directly over the parking lot that ABC used for their mobile studio. On Tuesday morning, the day of the primary, I saw an SUV pull up to the stairs of the studio and I knew something big was going to happen! " - Liz Hannah, Director of Project Management & Support.
Liz's pure excitement inspired the rest of the office, as she ran outside to say hello, and the rest of us fumbled to grab our phones to snap a picture of Klobuchar.
"I feel pretty fortunate living in NH during the Presidential primary. We have a real opportunity to meet and speak to all the candidates and from an educational perspective, especially for students, I think that this allows people to actually feel that they are participating in the act of politics and voting." - Liz Hannah.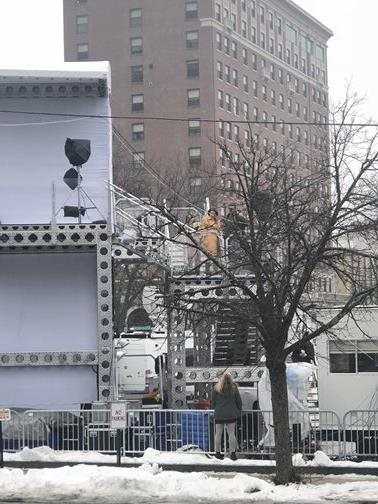 But the political commotion didn't end there! Later on in the day, some of us ventured out onto Elm Street hoping to see the presidential candidates. One of our web designers, Chelsea London, had a hunch that a certain candidate would be nearby. As she marched by The Bookery on a mission, her eye was caught by a familiar face.
"On Tuesday I had a feeling that there would be at least one candidate hanging out in plain sight on Elm Street, but I wasn't quite sure who it would be. I convinced a group of us to head towards The Bookery, the bookstore and cafe had been actively promoting the election, so it seemed like a solid bet. We were able to see Bernie being interviewed by a reporter!" - Chelsea London, Web Designer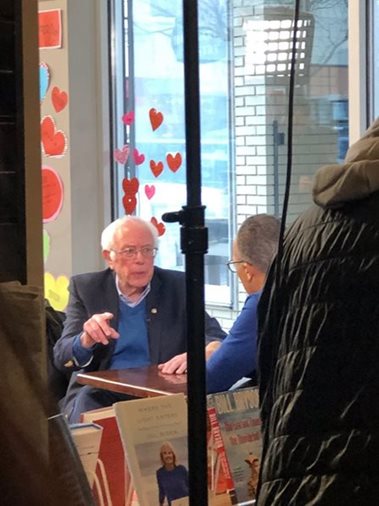 Later, Tuesday night after the polls were near closing and we thought the political frenzy was over, a few of us were walking back to our cars when we looked up to the news tower and set eyes on ABC World News Tonight Anchor, David Muir. Just a couple yards and flights of stairs away from our front door was one of America's most well-known evening news anchors, covering the NH primaries. To say we were starstruck would be an understatement.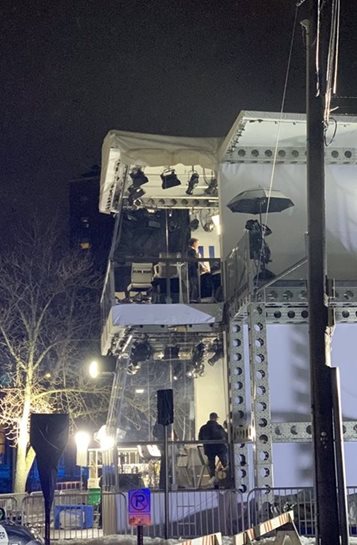 If you live in the granite state or have spent any time here, you know that it's usually a fairly quiet place on the map, even in its largest city, Manchester. Although it was bittersweet to watch our short-term neighbor, the mini news station, be broken down and packed up onto trailers, we are excited to shift our focus back to building better marketing solutions for tomorrow's banking landscape.