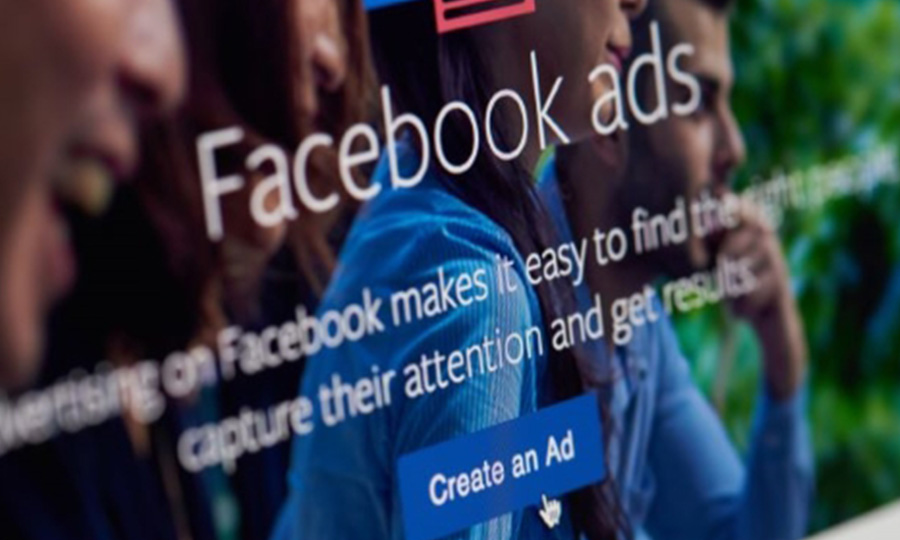 October 9, 2019
Well, Facebook changed again, and this time it's seriously disrupting how advertisers use the platform.
Historically, Facebook has allowed advertisers from all industries to target their ads through a wide variety of means, including location, gender, age, interest based and more. In the past couple years, however, the platform has come under fire in the form of several lawsuits claiming that Facebook allowed advertisers to violate anti-discrimination laws.
As a direct fallout of these lawsuits, Facebook announced in Spring 2019 that they would be working to mitigate advertising discrimination within their platforms (unfortunately this impacts Instagram as well) by enacting the use of Special Ad Categories - which would become mandatory by late 2019. These Special Ad Categories specifically target financial institutions, lenders and employers.
2019 Facebook Special Ad Categories

The language in the chart above is very specific as Facebook left plenty of gray area within each of these categories. From what we've seen, it appears that any ad from a financial institution, regardless of the topic of the ad (i.e. charitable, brand, checking etc.), must use these Special Ad Categories and are subject to the targeting restrictions. Which is by far the biggest drawback and causing extensive disruption in the Facebook advertising world.
Below is a chart showing the full targeting options and what is not allowed under this new rule.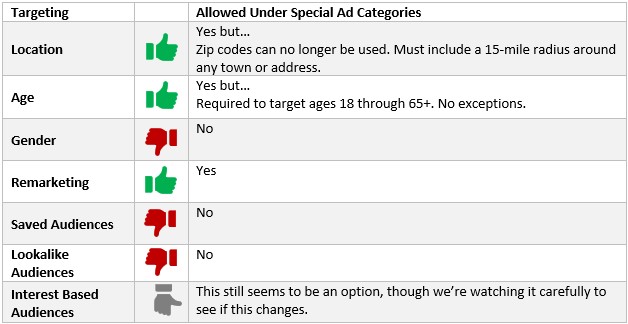 This is a huge shift in targeting, which is the basis for most digital efforts, however all is not lost. Facebook is still an incredibly valuable platform for reaching consumers, these new restrictions just mean you need to rethink the way you use it. The important thing to keep in mind when reviewing these ad categories is to view them at the advertiser level, not the ad level. Meaning if your institution has the capacity to offer credit, housing related products or employment, you will likely be required to use these Special Ad Categories. From our experience, any advertiser with "bank" or "credit union" in the name has been flagged, regardless of the purpose of the ad.