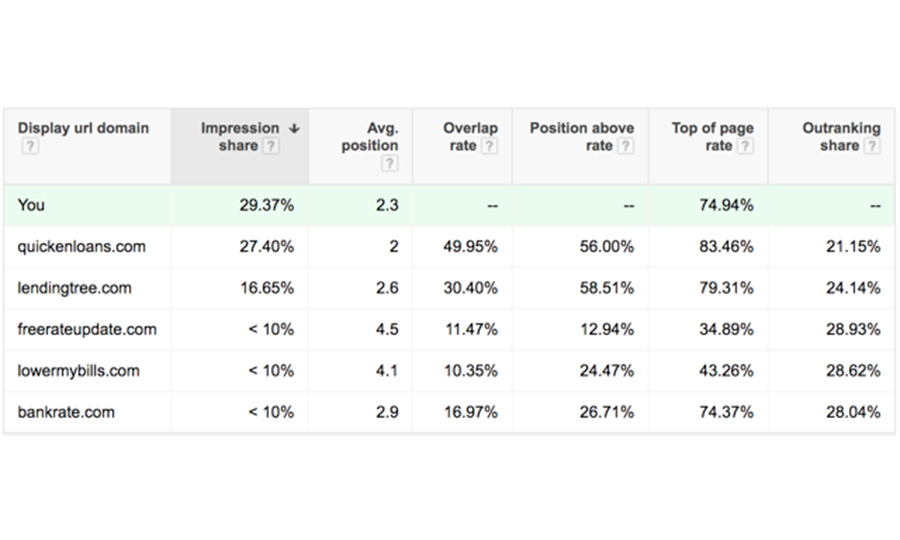 April 3, 2017
Goal:
Our client was looking to raise awareness of the rates and mortgage products they offer in their local market area, amidst strong competition from lenders such as Lending Tree and Quicken.
What:
We looked at historical search trends for mortgage and home equity related keywords in the bank's market and discovered that the typical cyclical view of mortgage product marketing was not valid. All too often banks focus on products in a seasonal manner, when the buying process – especially for mortgages and home equity products - takes place throughout the year.
The search trends showed that the 4th and 1st quarters had the highest search volume for mortgages and home equity products in the bank's local area. Traditionally these are months in which banks do not actively promote residential lending. In reality, the time people begin searching for a mortgage or home equity loan is up to 3 months before their decision to apply.
How:
To help our client be visible along with national competitors, and to help them capitalize on buyers that are inclined to prefer local financial institutions, we took a 'search marketing first' approach. This is an active form of marketing, triggered by the consumer and the search terms they use. Search engine marketing (SEM) helps businesses create a presence at the top of search engine results pages, providing a greater opportunity to be seen by potential customers. Many buyers of financial products are doing research and conducting searches year-round; as a result we feel it is important to maintain this presence throughout the year. This thinking is the foundation of Pannos Marketing's unique media approach which we call "Always On Digital".
Strategy:
We reduced the bank's print spend by 75% and allocated those dollars to digital campaigns. Mortgage advertising was an Always On digital initiative. Home Equity advertising was an Always On digital initiative, supplemented with display advertising during peak times.
Results:
They accomplished the seemingly impossible: outranking Quicken and Lending Tree... and everyone else! They are now among the top ranks of Google SEM in their market for mortgage and Home Equity searches, and own the majority of the impression share for both, meaning they have a presence just about anytime potential customers are searching. For mortgages, their ads were placed above the organic results 68% of the time, averaging either the second or third paid position. Their Home Equity ads were shown above the organic search results 60% of the time, and they averaged the third or fourth paid position.
Mortgage loan volume increased by 21% and Home Equity volume increased by 92% in 2016. Additionally, 37% of mortgage loans and 44% of home equity loans were generated through online applications... far more than the prior year.
Interested in learning more? Give us a shout!