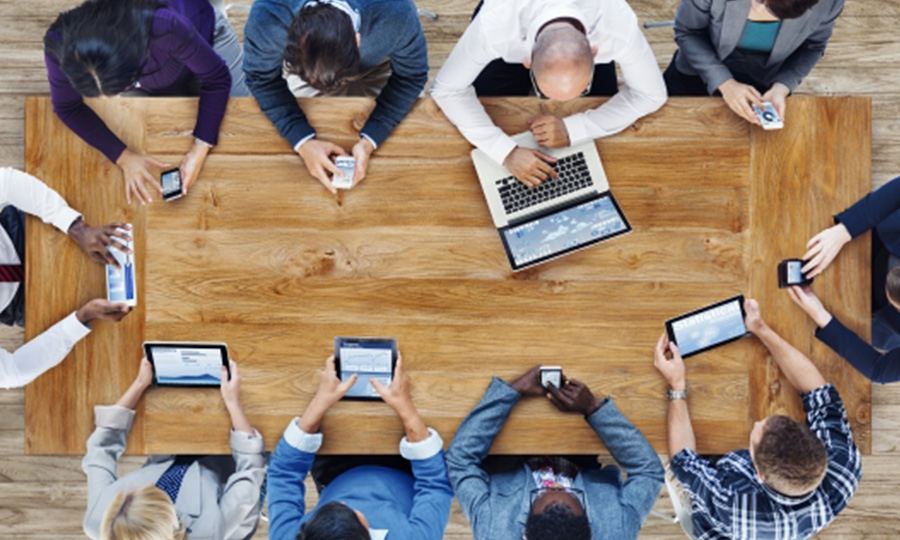 April 13, 2018
From social media to search engines, video ads to text ads, the digital marketing world has a lot of components.
With many options to explore, it can become easy to be confused or overwhelmed when determining what platforms are best for your institution. While each digital marketing platform can be extremely successful on its own, taking an integrated approach with multiple platforms is recommended to ensure that your institution stays top-of-mind wherever your target audience is.
Whether you're looking to open more checking accounts or feature your commercial lending team, there's no doubt that digital marketing is a powerful strategy to enhance brand awareness, engage with consumers, and ultimately generate business. Taking an integrated approach to the marketing mix is always recommended, however many institutions find it difficult to decide which elements are most effective in reaching their target audience. The following is a brief overview of the seven most popular digital advertising platforms:
Search Engine Marketing (SEM)
Also referred to as pay-per-click (PPC) and text ads, SEM focuses on creating a presence on both Google and Bing search results pages. By utilizing SEM, community financial institutions are often able to position themselves at the top of page one of search results, right along with Quicken, Lending Tree and other national competitors. This is an active form of advertising that puts your message in front of people at the time when they're actively searching for a product or service.
Social Media Advertising
Financial institutions can increase their presence on social media beyond organic likes, shares, and comments through advertising. The targeting capabilities available through social media platforms allow ads to be shown to very specific audiences, determined by geography, demographics, interests and profiles (e.g. "Homeowners"), and user tendencies (e.g. "Credit Card Users"). Privacy is maintained for the user, since the user-type is what is being targeted, and no personally identifiable information is shared.
Display Advertising
Display Advertising is often thought of as newspaper advertising for the web, and is an essential component when looking to increase brand awareness. Using the Google Display Network, advertisers can show their ads on thousands of websites, including desktop and mobile formats. Sites ranging from WSJ.com to HGTV.com are available for ad placements, depending on the intended audience, and advanced targeting using topics and keywords ensure ads are reaching the right audience. Display advertising can also be placed directly with media companies, for example via a direct buy on boston.com.
Native Advertising
Native Advertising allows advertisers to showcase branded content to people who might not be actively searching for a product or service. With Yahoo Gemini Native Advertising, ads can be in image or video format and are made to look as though they are a part of the site that they are on, unlike traditional advertising. Native advertising offers strong brand awareness and targeting capabilities with a generally low cost-per-click. Targeting capabilities include audience demographics and interests, such as real estate. Yahoo Gemini serves ads based on users' previous search activity, clicked articles, and their Yahoo profile information.
YouTube (TrueView Ads)
TrueView, the name for the Google and YouTube video ad network, allows advertisers to benefit from increased exposure of videos on both YouTube and the Google Display Network. Advertisers can choose between in-stream (pre-roll on YouTube and GDN videos) or in-display (promoted videos next to a YouTube GDN video), and can use all the same targeting options the GDN offers to ensure they're reaching the right audience. With TrueView ads, you only pay when your video is watched for :30 (or the duration of the ad, if shorter) or when the viewer engages with your ads, so you don't have to worry that you're paying for views that are just seconds long. It is also worthwhile to note that all TrueView content must live on a YouTube channel.
Remarketing
Remarketing allows advertisers to display ads to users who have previously visited their website as they browse different sites on the internet. This form of online advertising is typically used to stay top-of-mind and remind users about the specific products or services they were viewing on your site.
Online Radio
79% of audio consumption takes place while people are engaged in activities where visual media cannot reach them (AB: A Digital Audio Buyer's Guide). Online radio platforms such as Spotify or Pandora allows advertisers to reach people during their commute at the gym, or even while grocery shopping. These ads pair a display banner with an audio recording, allowing listeners to click the banner for additional information.
Before deciding which platforms to use, institutions must clearly define their campaign goals and how they will measure success. With a comprehensive understanding of how digital marketing platforms work, and how they can align with their objectives, institutions will be able to confidently leverage an integrated approach to reach consumers in all phases of the purchase funnel.