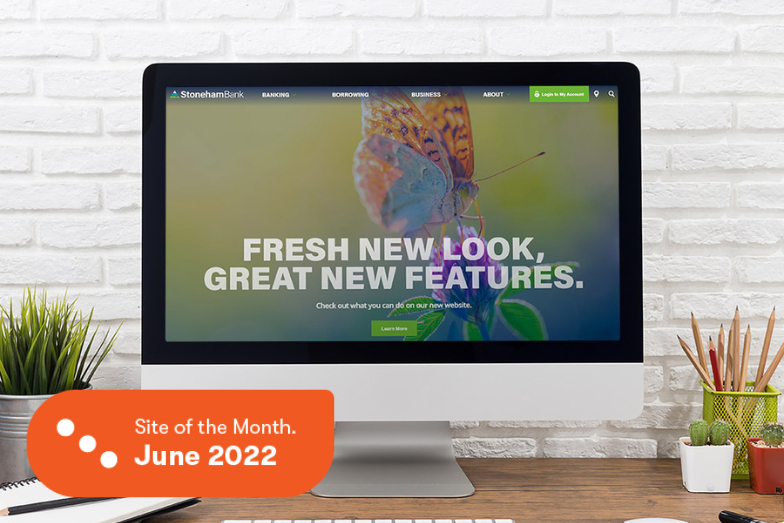 June 29, 2022
The Pannos web team has done it again! They've been recognized by Kentico once again for another best-in-class website.
Our client, StonehamBank's, recently refreshed website was named in Kentico Xperience's
June 2022 Site of the Month!
StonehamBank was searching for a way to keep up with the modern digital demands of their customers and to better position themselves for the future of banking. With a newly refreshed brand, we worked with the bank to build a website that incorporated modern design elements, animation, and content that emphasizes their dedication to community. Kentico Xperience's flexible structure enabled our web team to create a website that is secure, one-of-a-kind, and that uses personalization and marketing automation that can be easily managed by StonehamBank's internal marketing team.
Congratulations to our website team here at Pannos and to StonehamBank!
Click
here to learn more
about StonehamBank's website refresh process.