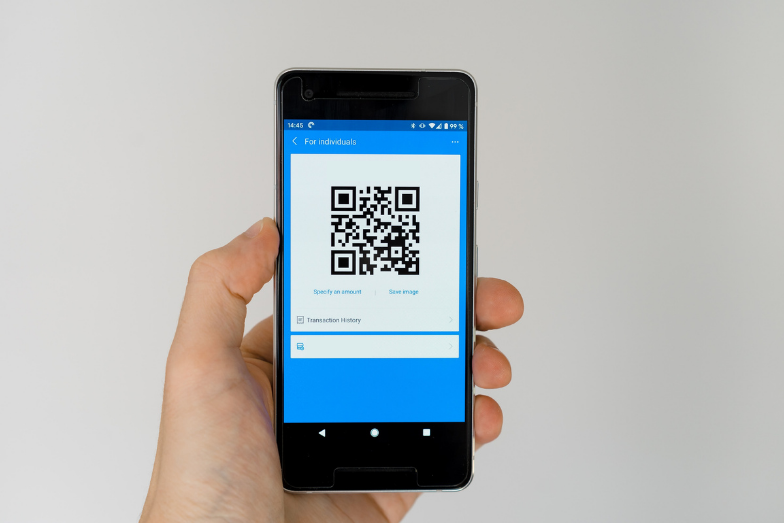 April 18, 2022
Since the start of 2020, we've seen a resurgence of 90's trends from bell bottom jeans to fanny packs and even QR codes! This is due in part to the ebb and flow of trends going in and out of style, but also because of, you guessed it, the pandemic.
Need a Refresher?
QR (Quick Response) codes were originally created for the automotive industry in 1994. Since then, they have been adapted to be used as a strategic marketing tactic. The Covid-19 pandemic fueled the resurgence of the QR code when restaurants ditched their menus and retailers switched to touchless payment options. When it comes to using them in a marketing campaign, they can either be the focus or something used to support it. Dynamic QR codes are a great tool that marketers can use to redirect visitors to a landing page, PDF, or coupon. We recommend using dynamic QR codes for marketing efforts because if needed, you can change up the content or type of dynamic code without having to generate a new code.
Show Me The Numbers.
Need some data to back up why you should consider incorporating QR codes into your marketing strategy? According to a survey done in 2022 provided by Statista, 31.98% of those surveyed in the U.S. and UK have scanned a QR code in the last week, and 26.49% have scanned a QR code in the last month. When asked where they scanned the QR codes, 11.12% scanned a QR code related to financing (banking, credit card, ATM). Due to the no-contact feature QR codes offer, they have become highly favored among businesses and consumers.
Things to Consider.
Need some ideas about how to begin incorporating QR codes into your marketing efforts? For financial institutions, there are a variety of options when it comes to where you can place a QR code. If you are regularly running direct mail campaigns, add a QR to your mailer with a CTA. Have a billboard on a busy roadway? Add a QR code! If you have educational collateral available to customers and members in your lobby, add a QR code that directs to a landing page on your website!
Smacking a QR code on something without any context is not beneficial to your marketing efforts. Don't leave your audience wondering "What is that for?" Add a call-to-action near the code, it can even be a simple sentence above the code.
Don't use QR codes just to have them or because they are trending. Make sure you are implementing a code that will aid your marketing strategy and provide your customers with a pleasant experience.
The basic black and white QR square isn't all that visually appealing. Make it more fun by blending in an existing design and adding in your own branding.
Can I Measure It?
Creating a QR code is easy thanks to all of the readily available and free code generators you can look up on Google. If you are creating a QR code that is going to be linking to a landing page, generating a dedicated shortcode will help you track clicks. However, if you are interested in using QR codes in your multichannel marketing campaigns, then you might want to consider investing in software that can provide you data beyond how many people have scanned your code. Similar to digital advertising, QR code data can be tracked and displayed in real-time, helping you to better understand your marketing attribution.
To tie this all together, QR codes have seen a resurgence thanks to the pandemic and the need to incorporate more touchless options for consumers. They are easy to scan, designs can be customized to your branding, and they can help you unlock data about your marketing campaigns. It's just as easy to generate a code as it is to incorporate it into your overall strategy.