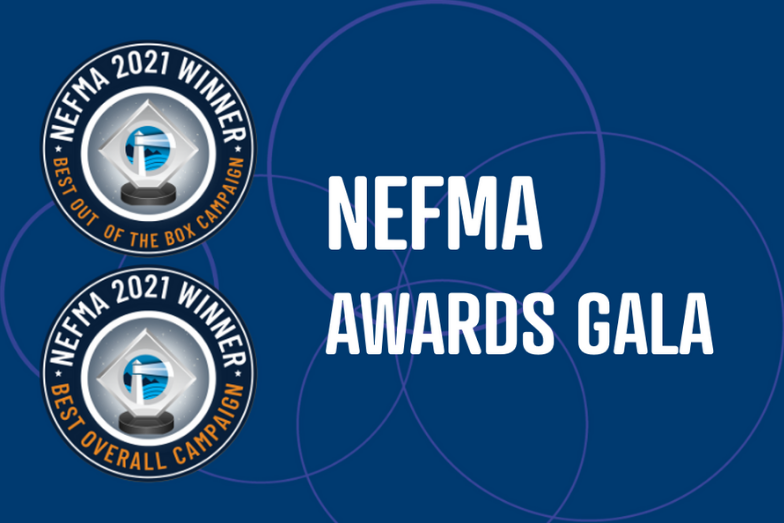 February 21, 2022
The past two years (can you believe it?) have been far from normal. Our lives have been disrupted and we have overcome so many unforeseen challenges not only in the banking industry but as a whole.
We are proud to work with such outstanding clients who are willing to rise to the occasion and deliver campaigns that are meaningful, relatable and impactful.
So, of course it is no surprise that when New England Financial Marketing Association (NEFMA) reached out earlier this year asking us to nominate the most creative, innovative and successful campaigns, there was no shortage of options to share.
We are very proud to share that two of our clients won awards at this year's 2021 NEFMA Awards Gala!
StonehamBank - Best Out of the Box
We are incredibly honored and proud of the work our clients were able to complete this past year. Congratulations to Bluestone Bank, StonehamBank and all of this year's award winners!
Check out the full list of all NEFMA award winners here!