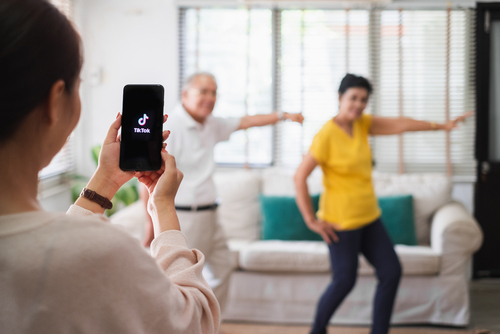 July 16, 2020
If you're anything like me, you've never been on TikTok and think it's "for the kids". That's rapidly changing as TikTok's user base is diversifying from primarily Gen Z to include users of all ages. The app has received more than 80 million downloads in the US alone.
For those of you unfamiliar with the platform, I've heard it best compared to the old app Vine, where users could host short video clips that would repeat on a loop. Typically, these videos are related to current events, pop-culture, etc, and many feature viral dances and challenges. TikTok appears to be a perfected version of that platform with a few additional features making it that much more of an attraction for users.
The big question, however, especially for community financial institutions, is how and when should you engage with this new platform. The easy answer is advertising. As with each new social media platform, advertising was initially restricted to national brands with lots of money to spend, but that's changing, too. TikTok has launched a self-service advertising platform allowing businesses of all sizes and budgets to capture a highly-sought-after audience. Currently, geographic targeting is limited to the state level, however, there are other targeting options including age and interests. While Financial Products is one of the interests available, there is also an opportunity to leverage Google Affinities to determine the interests of your website visitors and target on TikTok accordingly. One caveat, according to their advertising policies, financial products must adhere to all federal regulations and include proper bugs (FDIC, EHL, etc.) 🙄. Since that's a given for financial marketers, that's an easy one to adhere to. The platform also allows you to set your advertising goals, including reach, app installs video views and conversions.
Of course, there are concerns related to TikTok as well, primarily regarding the use of data and the relationship between its parent company, ByteDance, and the Chinese government. Other concerns stem from the Children's Online Privacy Protection Act, which TikTok has twice paid fines for violating.
Love it or hate it, TikTok is likely to stick around, unless it gets banned, so it's important to start including it in conversations about what's next in marketing. Whether that means creating an account and showing your bank President doing the 'Renegade' or leveraging the new advertising opportunities is up to each FI.