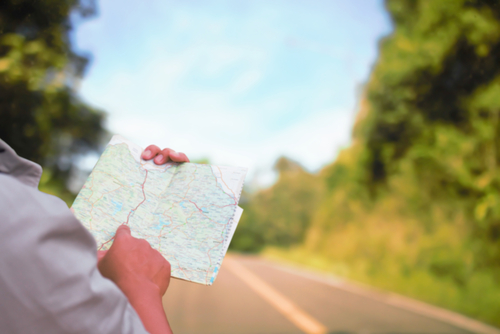 June 16, 2020
Search Engine Optimization (SEO) has been around since the dawn of search engines... so roughly the mid-90s. Since then, webmasters, marketers and later SEOs (search engine optimizers) have been working diligently to ensure their site could be found amongst the millions of websites on the internet.
This is a moving target though, as so many factors continue to evolve on truly an hourly basis. Technology is evolving, dictating device, site speed, design and user experience; Users expect more personalized experiences, they want all the information they want at their fingertips within milliseconds, and they don't want to have to talk to a person to get the answer they need (though they want that option if they still have questions); Search Engines continue to refine and update their algorithms using Artificial Intelligence (AI), reducing the number of pure organic positions on page one of search, therefore making the entire space infinitely more competitive; Speaking of, more and more competitors are jockeying for the same positions you are.
This feels daunting, and it by no means is a small feat, which is why there are marketers who specialize in SEO. It's not just a full-time job, it's also a critically important one:
SEO Quick Stats for 2020 (https://www.impactbnd.com/blog/seo-statistics)
Google accounted for just over 75% of all global desktop search traffic, followed by Bing at 9.97%, Baidu at 9.34% and Yahoo at 2.77%.
Google has received nearly 2.3 trillion searches in 2019 alone
On the first page alone, the first five organic results account for 67.6% of all clicks
Google's search algorithm uses more than 200 factors to rank websites
High-quality content and link building are the two most important signals used by Google to rank your website for search
The average content length of the top position Google article contains 2,416 words
91% of all pages never get any organic traffic from Google, mostly due to the fact they don't have backlinks
The top four ranking factors are website visits, time on site, pages per session, and bounce rate
In 2019, 52% of all worldwide online traffic comes from mobile, 45% from desktop
70% of marketers see SEO as more effective than PPC
Updating and republishing old blog posts with new content and images can increase organic traffic by as much as 106%
62% of Gen Z and Millennial consumers want visual search more than any other new technology
As you can see from the stats, there is a lot more to SEO than simply launching a site. Having a website provides the opportunity to rank, though by no means a guarantee, even if someone was to search for your exact brand name you still may not show up in the top positions. Let's breakdown the buckets of what encompasses SEO:
Structure
How is it built?
This is the technical side including (but not limited to): alt attributes, site speed, mobile responsiveness, meta tags, schema markup, XML sitemap, robots.txt, user-friendly.
Usability
Is it accessible?
Users of all abilities on any device should be able to use your site.
Authority
Why should people trust your site?
All about the backlinks – do other trustworthy sites link back to yours? Do you have your site out on directories and aggregators, are peers in the space referring their users to your blog or content?
Security
Are users safe when using your site?
This applies to your forms, but also to your site as a whole. You should have an HTTPS certificate and utilize speedbumps for external links.
Local
Are you maintaining your locations on pertinent directories?
Claim your business on Google My Business! Utilize listings management to ensure major directories and search engines have the correct information for all your locations. Finally, have a robust locations page for each location (or the main ones). Consistency, clarity, and ease of access to this information is key.
...last but and arguably most important...
CONTENT
Are you providing relevant, timely, and engaging content?
Does your site answer questions your CSR team often is answering on the phone or in person? When was the last time you reviewed the content on your product pages? It's not enough to launch a site, you must maintain it, and content is a critical piece of this.
Many businesses wonder why they aren't performing better in search when their site is only a year or two old, and they haven't refreshed their content or done much to their site since launch. As amazing as it may seem, web development, technical standards and best practices, and content are evolving at an ever-increasing pace. There are updates that can be made to a site that launched just six months prior, it may seem exhausting, but think about SEO like a car. When you buy a new car, you don't expect it to run forever without any help, it'll still need an oil change in three months, you'll need to get new tires, new brakes, a light may go out... you get the picture. The same is true for a website, as soon as it launches, shift your focus to content and determine what relevant content you can begin crafting and pushing out to users.
Don't have the time or resources to come up with a full blog content strategy? Never fear! Refreshing your existing content refreshes the ability for it to rank. Refreshed content reads as "new" to Google, so you can increase your chances of ranking for key terms by simply rewriting the content on that page.
SUMMARY
SEO is critically important and should continue to be a factor in your marketing plans for years to come. As page one gets more and more competitive, SEO and content will take even more of a leading role. Keeping up with SEO updates will keep your costs down as well. Making quarterly small updates are much more feasible and will help you get more life out of your website than waiting a few years and in addition to losing traffic due to lack of SEO work, you also realize you need to take on a brand new website.

Fill out the form below to download our SEO Roadmap!