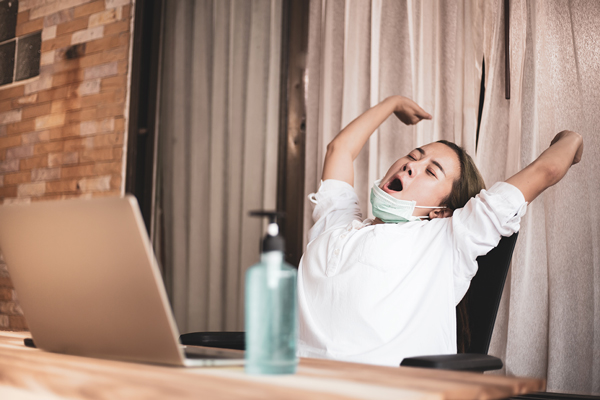 May 26, 2020
As we move into a new month of stay at home orders, and state re-opening phases are implemented, there is something else that has impacted our day-to-day lives . Quarantine Fatigue.
It seems that every email, commercial, article, or any other type of medium has the same messaging. Raise your hand if you've seen any of these terms lately, "…new normal…", "our COVID-19 action plan", "social distancing." We are all well aware that businesses and individuals are taking steps to mitigate the risk of infection. We have adapted our daily lives and now we are curious, what will happen moving forward? However, the messaging is becoming tired, worn out, old. In essence, it has turned into white noise.
Let's change the messaging now and find a way to move past the white noise, and reach new consumers. In the first episode of Pannos Live (https://youtu.be/n8Frc_pgR1w), we discussed taking this opportunity to change your tone. While a lot of the general messaging has been, "we are all in this together." The messaging here is robust and supportive. But as we talk to more and more people in our lives, we are all handling this pandemic extraordinarily different and, in many cases, in our isolated pods.
Since many of us have never been through a global pandemic, and been restricted to our homes for weeks on end previously, this has been a new experience. We've navigated through remote work, home schooling and limits on toilet paper and flour purchase. We're over it. Now that bank lobbies, stores, restaurants and beaches are reopening, our first instinct is to run out and return to the activities we've been missing. We're just straight up not having a good time at home anymore.
Quarantine fatigue aside, we need to remind our employees and customers that the danger is still there and we still need to take precautions. Continue to educate your customers on all the ways they can bank with you remotely, rather than coming into the branch. If a visit to the branch is required, consider having a form on your website where they can request an appointment at the branch of their choice. By knowing who will be coming to the branch, at what time, and for what purpose, branch staff can prepare in advance and ensure the customer will have all the necessary paperwork with them when they arrive, reducing return visits.
Let's shift our focus, as community financial institutions, away from surviving the pandemic and move into thriving with our communities, from a socially-acceptable distance!

Click here to contact Pannos.