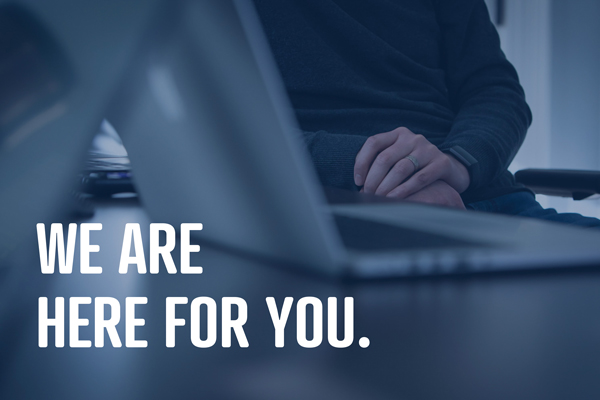 March 27, 2020
As a strategic marketing partner for many FIs across the country, we feel it is critically important to offer guidance for today's challenges and to assist in keeping community financial institutions at the forefront of forward thinking solutions. Check out a few of our thoughts below!
Deposit Gathering
Account Chooser - It's important that your customers feel confident not only in your FI but in the accounts they choose to open with you. An account chooser does just that! In lieu of being able to sit down in the branch, an account chooser will walk users through a series of questions that will identify the best account for them based on their answers. Once customers determine the account best suited for them, they can move onto the next step of opening their account – regardless of whether you have online account opening.
Online Account Starters - Good news, your FI doesn't need online account opening to serve consumers online! Introducing "account starters". This provides a convenient alternative for both FIs and their customers who want to begin the account opening process. Customers can fill out all the necessary information, preferred branch location, account type, initial deposit amount and source, personal identification information, etc. Once they've completed the account starter forms, they can reach out to their branch and schedule an appointment to come in to finalize the process. Even with branch lobbies closed, customers can take the first step in opening an account online.
Loan Generation
If your financial institution doesn't provide the capability to apply for loans online, you have other options. Similar to an account starter, create a secure form on your website that will gather initial information needed to process an application. Provide a call-in line where applicants can reach out to the bank for more information or assistance completing their application. Once all their questions have been answered and they're ready to finalize their application, customers can call and schedule an appointment to come into the branch and finish the process.
Convenience Services
Take this time to focus on promoting your FI's online banking services. By highlighting features like mobile deposit capture, bill pay, eStatements and mobile wallet, your FI can assist customers with managing their day-to-day finances without needing to visit a branch.
Dedicated Call-In Lines
Although there are many banking needs that can be fulfilled through online convenience services, many consumers prefer to work with a banker directly. Consider creating a dedicated call-in line to provide banking support for online account opening, loan applications and any help customers may need navigating your FI's convenience services. During difficult financial times like these, it's important that your employees are readily available to provide support and ease of mind to customers.
Leverage your marketing team and partners to help you navigate through these unchartered waters. If you need assistance or recommendations on the best way to approach marketing these products, reach out today and we will work with you every step of the way to build and execute a communications plan to help your FI stand out during these difficult times.
If you'd like to continue the conversation, please let us know by filling out our quick contact form below: