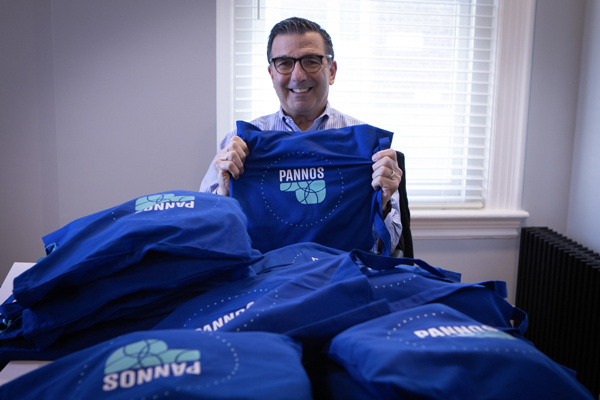 January 15, 2020
Ch-ch-ch-ch-changes are coming.
Or maybe we should say they're already here. We're excited to step into a new year of bank marketing with a fresh new face. We've undergone some changes over the last 25 years and decided there's no better time than now – the start of a new decade – to launch our new brand!

Over the last 6 months, we took the time to dive into the intangible pieces of our brand – the stuff that hits you in the feels - who we are, what we stand for, and what makes us a sure bet as a financial services marketing partner. At the same time, we revamped our entire look, from a new logo to a brand-new website. Our dedicated team worked tirelessly to build the blocks of a new brand that truly captures the Pannos personality.

"We are very proud to share the evolution of the brand we all know and love. Today more than ever, Pannos is all in to assist financial institutions of all sizes move forward and meet their growth goals," stated Amanda Rowe, Senior Vice President of Delivery.

One thing that hasn't changed? Our legacy of having the financial industry know-how to develop marketing strategies that keep you in front of change, never lagging behind it. From creative campaigns and rebranding to digital media, we continue to build customized solutions that drive growth.

"As we continue to grow and evolve as an agency, we felt it was important that our brand truly reflects who we are," commented Jim Pannos, President of Pannos. Although we are well aware one's brand is much more than its logo or tagline, we decided to change those too! Our new, modern look and messaging really allows our personality to shine!"

There are only those that move and those that don't. We are committed to providing solutions that move banking forward. And we're not standing still either! We hope you'll take the time to check out our new website and refreshed brand look…and please let us know what you think!