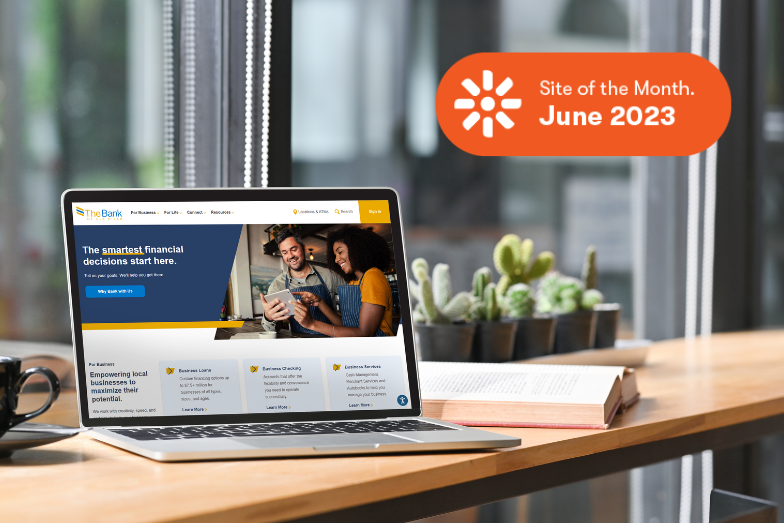 July 5, 2023
Not to toot our own horn (toot toot), but we can say Pannos has one of the best web teams! Once again, they have been recognized for another best-in-class website.
Our client,
The Bank of Elk River's
, website was named in
Kentico Xperience's June 2023 Site of the Month
! The Bank of Elk River is the oldest bank in Minnesota's Sherburne County and one of the largest family-owned community banks in the state. The Bank of Elk River asked Pannos to revamp its website, bringing a sense of commitment to innovation to its new website's design, imagery, and content. They held a wealth of data on their target audiences and wanted the site to resonate with a clearly defined demographic. The Pannos web team built an entirely new website on Kentico Xperience. The new website includes user-friendly mortgage, auto loan and savings calculators that best exemplify the new site's advanced features. It offers an efficient and easy-to-use interface for the editors and is ready to deploy personalization and marketing automation.
Congratulations to our website team here at Pannos and to The Bank of Elk River!