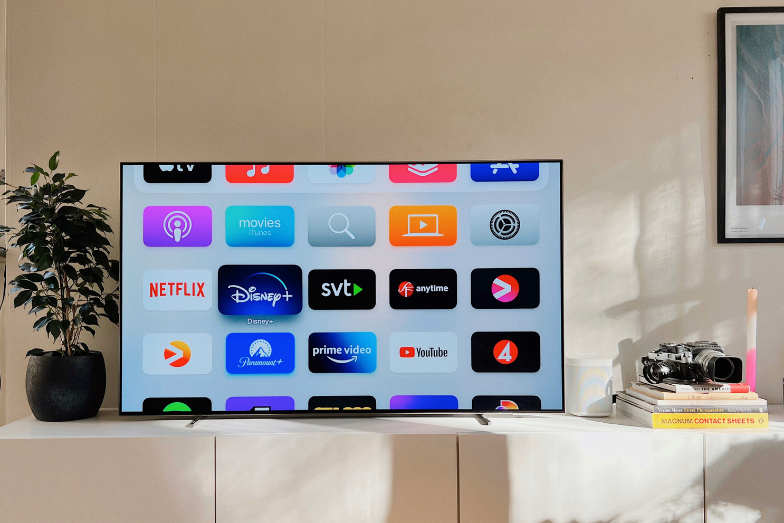 April 18, 2022
As consumers, we are constantly being pulled in different directions when it comes to how we watch television. The two most popular mediums include broadcast TV and streaming TV. You may have heard these terms thrown around, but do you really understand what they are?
Streaming vs Broadcast
When it comes to advertising, the definitions can change the way you deliver your message. Broadcast TV has been around for quite some time and is the most common form of television – it's your standard cable box! This is where advertisers work directly with cable providers (think Comcast, Cox, etc.) to buy set times, programming, and frequency to reach certain chunks of the market (Designated Market Area – DMA). Its channels use public airwaves to transmit programs to any television within a set range of a transmitter. Streaming TV is the new kid on the block. Streaming TV is also referred to as over-the-top television or OTT.
What is OTT?
OTT is the digital distribution of television content delivered over the internet. Think of it this way, streaming TV provides the same content as cable, just in a digital format. So, you can still get your HGTV favorites, ESPN highlights or kids programming, but you see (and pay) for what you want, not the hundreds of channels you don't. This isn't just great for consumers, it's a huge win for marketers. Since it's digital, this means we aren't stuck to traditional broadcast targeting (DMAs), instead most streaming platforms provide a plethora of targeting options including zip codes, towns, interests and age.
Younger consumers tend to have an "Only show me what I want to see." mindset, which increases the importance for FI's to incorporate that into their media planning strategy. It is the perfect medium to target younger families or Gen Z and Millennials, as these viewers stream the largest amount of content. As is with most things in marketing, TV advertising changes yearly, which means new targeting capabilities will be introduced along with more inventory.
Consumers now have more choices than ever when it comes to how they can consume content, so marketers are challenged to create integrated media plans that can include broadcast and streaming options. It is important to keep a mix of media so you can effectively deliver your message to viewers, wherever they access their content.