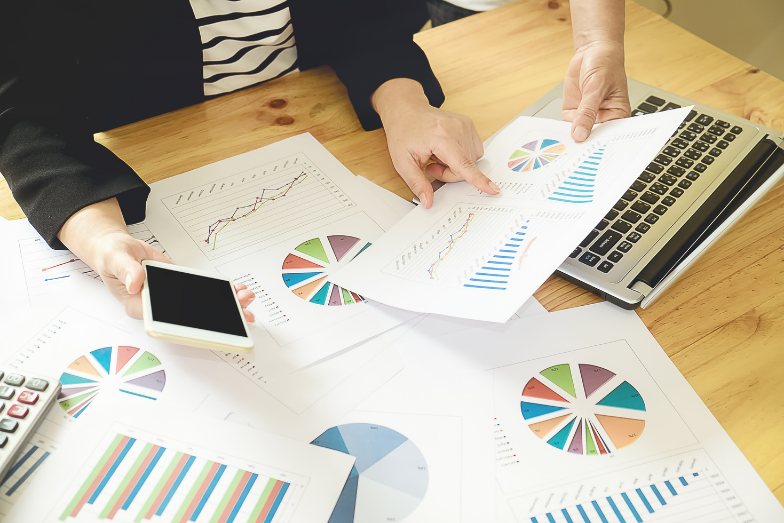 February 23, 2022
For any marketing team, being able to measure marketing ROI is crucial. Having the ability to justify marketing spending and budget allocation is the only way to properly calculate current campaigns and future initiatives.
Something we have come to notice, and clients have brought up to us, is that the process can be extremely difficult, especially when it comes to digital marketing ROI. What's the solution? Automation and analysis tools of course!
"What types of tools and which ones should I use?" is most likely what you are asking yourself. Luckily, we have created a guide* to a few of the more prevalent solutions to utilize in order to get accurate measured marketing ROI.
*Pannos does not endorse these platforms, these are the most common options available.
Marketing Automation Platforms
In digital marketing, marketing automation not only helps you to connect with your current audience but also reach potential customers based on behavior, preferences, previous search history and purchases. Here are a few examples of tools to help build your brand via a marketing campaign.
HubSpot: An inbound marketing automation platform that utilizes a logical process taking you every step through campaigns.
Allows you to track website metrics and social media channels to the effectiveness of your calls to action.
Tracks relation to your competitors
Social Media and Web Traffic Analysis Platforms
Social media is one of the most powerful marketing tools used today. That means you should be using a tool that can help to accurately analyze the ROI of your social campaign's performance.
Hootsuite: A tool used for helping businesses manage their social media channels in one location. It's an ideal platform for measuring social engagement and tracking brand mentions.
Built-in reporting tools able to capture paid social analytics
Captures when and where your brand is being mentioned and used in
Google Analytics: Most used analytics tool, focusing on social media and paid-per-click campaigns.
Monitor and report bouncing rates, conversions, page views, and other metrics of digital activity
Assign values to specific conversations giving value totals across different platforms
Dashboarding Reporting Platforms
Business intelligence (BI) reporting tools have become a necessity in consolidating your data. What is business intelligence? It's the process by which businesses use strategies and technologies for analyzing current and historical data, which helps to improve strategic decision-making.
Tableau: An interactive dashboard with a drag and drop interface that is easy to read and can be run locally or online.
Supports multiple data sources including Excel, Oracle, and Google Analytics.
Is an ideal gateway into the BI platform
With so much data to calculate in today's digital age, having the proper tools for accuracy is a no-brainer. Calculating consumer data accurately is what allows for more successfully executed projects and, more importantly, continued business. Utilize some of these tools to boost the confidence in your organization's budgeting and spending to deliver your consumers Article more of what they love!