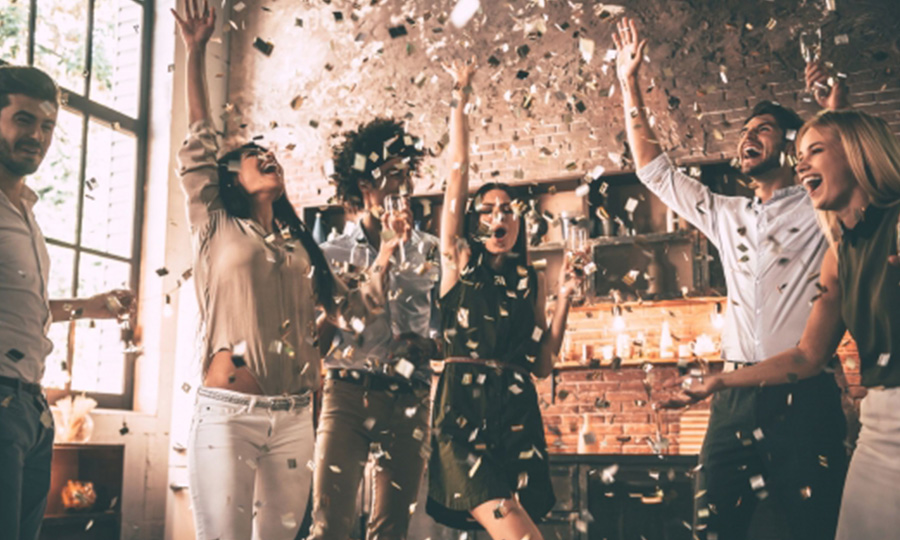 February 11, 2019
When we first started in 1994, Pannos Marketing was a small agency of just three people. Today, we have grown to over 30 employees and hold national recognition in the financial services industry with a client base that covers 35 states.
This year is the 25th anniversary of Pannos Marketing and to celebrate, we decided to talk to the man who planted the seeds necessary to grow us into the thriving agency we are today. In this interview our President, Jim Pannos, answers questions about how vision, strategy and hard work, along with 473,000 Delta airline miles, 350,000 Marriott points, 120 conferences, 6 office remodels and over 120 bottles of wine have fueled a quarter of a century of success for our agency.
Q: This year we celebrate Pannos Marketing's 25th Anniversary. What thoughts and emotions come to mind?
JP: I can't believe that it's been 25 years. I feel very proud that we've not only made it this long, but we've thrived. That pride doesn't stem from any specific accomplishment, but from the hard work done by the incredible team of employees over the years, many of whom, have become lifelong friends. Starting with three employees in 1994 to the team of over 30 employees we have today, I am very proud of everybody in this organization and what they have accomplished.
Q: Tell us the story of how Pannos Marketing began?
JP:In 1994, I purchased a small advertising agency from the wife of my dear friend and colleague, Pete Skeffington, who passed away. As a former banker of about 8 and a half years, with a love for the financial industry and a working knowledge of its operations, I identified a need for marketing opportunities for banks and credit unions. Like any young business we had our challenges, but through determination and strategic decision making we gained traction and saw incredible success in New England throughout the 2000's. Further ascent started in 2007 when Rick Kamp, who was the Senior Vice President of Client Services at the time, and I decided to expand our sights to the national level and attend the ABA Bank Marketing Conference in Baltimore. That first year we were at a booth located in the back corner in front of the door because they didn't have space for us. This year, in addition to sponsoring the ABA conference in Baltimore, we'll be sponsoring and speaking at conferences in San Diego, Las Vegas, Austin, Nashville, and other locations across New England.
Q: A quarter of a century of milestones, name a few that stand out.
JP: Every time we hire someone, it's a pivotal moment for the organization. We work extremely hard to find the right, client-focused person with a work ethic capable of providing superior client service. That's why we have clients that have been with us since the beginning. I'd have to say that hiring Rick Kamp as the Senior Vice President of Client Services was one of the best decisions I ever made. His incredibly intelligent, thoughtful and creative ideas helped transform this organization. Another moment was the acquisition of the Winzeler group, which brought incredible talent to Pannos Marketing, many of whom are a part of senior leadership today. More recently, acquiring the Idea Agency in 2018 was another turning point for our agency that will be sure to further our success.
Q: What are the values Pannos Marketing was built on in 1994? How have they shifted or changed?
JP: I always say, "The client might not always be right, but the client is always the client!" We work every day to build relationships based on a foundation of integrity, trust and respect. We take care of our clients and our employees because they are the most valuable commodity we have. Those values, combined with outstanding work ethic, allowed for our vision of serving financial institutions to become a reality. However it didn't happen overnight, it took hard work, investment and trust that we could make a difference on the national scale. The most important thing to me is that our clients and employees look at Pannos and say "those are good people". Since 1994, the financial marketing landscape has changed tremendously and I have no doubt that it will continue to shift. However, putting our clients and employees first has been, and will continue to remain, a constant.
Q: Where do you expect the next 25 years will lead? How have things changed over time? What direction is the industry headed?
JP: If you had told me 25 years ago that I should incorporate social media as a part of a marketing strategy, or to make sure that Google search keywords were performing well in order to drive website traffic, I would have looked at you like you were crazy. The ways in which we communicate and how we develop and create those communications has changed drastically. I've stayed in front of publications, attended conferences and stayed attune to trends in the marketplace, but nothing can supplant having strong, ambitious people working on your team who actively pursue ideas and ways to make the agency better. That's how we have survived this long and how we'll thrive going forward in the next 25 years. I have the same amount of drive and energy to run this business as I did 25 years ago. I feel like we are one of the best financial services marketing agencies in the country and that we still have much more to offer. As the industry continues to evolve, Pannos Marketing is in a position to be on the forefront of those changes and will continue to grow, acquire clients and help them achieve their goals, long after I pass on the keys and pick up my golf clubs.
Q: What sets Pannos Marketing apart? What does Pannos Marketing do best?
JP: Our ability to bring actionable ideas to the table for our clients, which stems from a deep understanding of the inner workings of banks and credit unions. We are able to speak intelligently and strategically with our clients because we've walked the walk and can identify with all of the issues they face. Since our beginning in 1994, the client has always come first. Rick Kamp used to say that banks are a never ending parade. There are always going to be the leaders on the forefront of innovation who want to be first, there are always banks in the middle who are quick to follow, and there are always those smaller banks in the back who have a smaller budget or are hesitant to jump on board. My goal since the beginning has been to never turn my back on any client. We welcome all and we will always do our best for every one of them, treat them with respect and give them the outstanding client service they deserve, regardless of whether they are leading the parade or trailing behind.
Q:Do you have any final thoughts?
JP: We wouldn't be here 25 years later if not for the outstanding team of employees I've been fortunate enough to work with along the way. I am so pleased to say that the original team of three, Tom Booth, Sally Curran and Muriel Sauvageau, who started with me in 1994 stuck around and stayed with me right up until they retired. The ying to my yang, Rick Kamp, added a rational balance to my often emotional enthusiasm over the years, and was a key player in taking this organization to the next level. I am so proud of everything all of our employees have accomplished. We have great roots in New England and are recognized across the country. I always say that I am not a guy that sits on his laurels, because sitting on your laurels gets you crushed laurels. It's great to look back on the past, but I'm already looking forward to the next best way to make life better for the business, our employees and of course our clients.