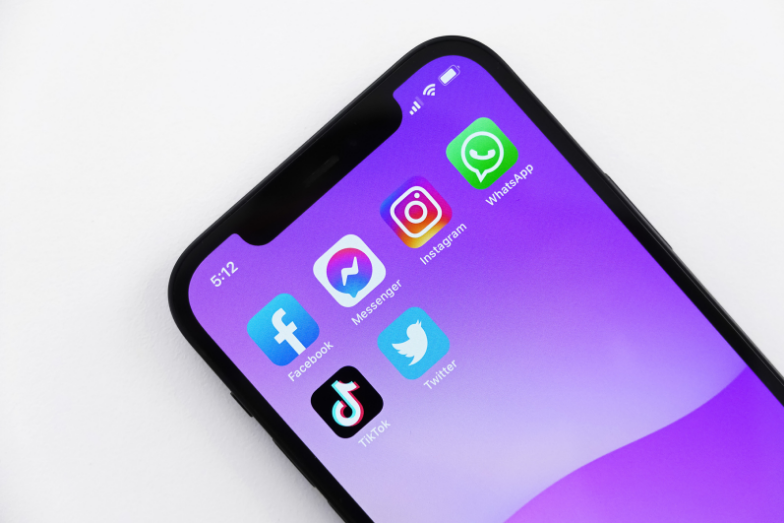 January 18, 2022
If you haven't noticed yet, social media is one of the key elements in people's lives. It's where they go to connect with friends, family and even businesses, and where many get their daily news. Social media is also often the place they turn to when they have a question, comment or complaint about a business they have had an interaction with.
If your financial institution doesn't have a social media presence then you are late to the game. You may not be reaching nearly as many potential customers as you could be. According to a Pew Research Center study, nearly 75% of the public uses some form of social media. Whether you are a social media manager or you are just beginning your social media efforts, it's important to keep up your presence in order to see results.
Although Facebook is the most used social platform in the world, with roughly 2.89 billion monthly users, there is still untapped potential to reach different audiences across different platforms. We've said time and time again how important it is to include more than just Facebook in your social media strategy. We've done the research and collected some stats below to help drive home our point.
Instagram
Instagram may be Facebook's sister platform, but it attracts a much different audience. It caters to a younger demographic including the coveted Millennials (31.4%) and Gen Z (25.7%). Instagram allows you to reach a younger audience and also begin to diversify your content. You can plan your social strategy around talking to the younger generations and educating them about banking topics, creating a relationship with that audience.
LinkedIn
If your financial institution offers any type of commercial lending or works with businesses of any size, then you need to be on LinkedIn. It is a powerful lead generation platform where you can connect with other businesses. With LinkedIn, you can hyper-target audiences based on demographic and interest-based data. LinkedIn is also a great platform to recruit bankers and establish your brand.
Twitter
Many consumers use Twitter to get their daily news. With Twitter, you can keep up with trends and the conversations your target audience is having. Not only that, but Twitter is a way for brands to collect insights from consumers and enables them to keep in touch with their audience in order to gather feedback or ask questions.
Snapchat
A common demographic we have noticed financial institutions are targeting is Gen Z. This group of consumers is just getting started on their financial journey as they transition into adulthood and are looking for all the advice and education they can get. In fact, Snapchat reaches more than 90% of 18-24 year olds in the US. Now more than ever it is important for financial institutions to appear where their audiences spend the most time and be an educational resource, begin building relationships, and focus on digital-first offerings.
TikTok
There is no arguing that TikTok is one of the fastest-growing social platforms today. It is a video-first platform that is known for viral content. We know, TikTok can be intimidating at first, but we promise it is not as hard as you think! Another Gen Z favorite, TikTok draws in 113.99 million monthly active users. Success on TikTok is not limited influencers with a large follower count, anyone can have a video go viral! Thanks to TikTok's algorithm, a video that contains content relevant to the target audience has the potential to reach millions of viewers. Even if you don't plan to create an account for your financial institution just yet, you can still use the platform as inspiration for social content on other platforms. Short-form video content is on the rise, and we expect to continue to see that in 2022.
As you can see, a diversified social media strategy allows you to reach your target audiences in more than one place. In order to build relationships with consumers, you have to be where they are online. Knowing which platforms to be on is only half the battle, your next steps should include creating content for each platform that speaks to each audience as individuals.