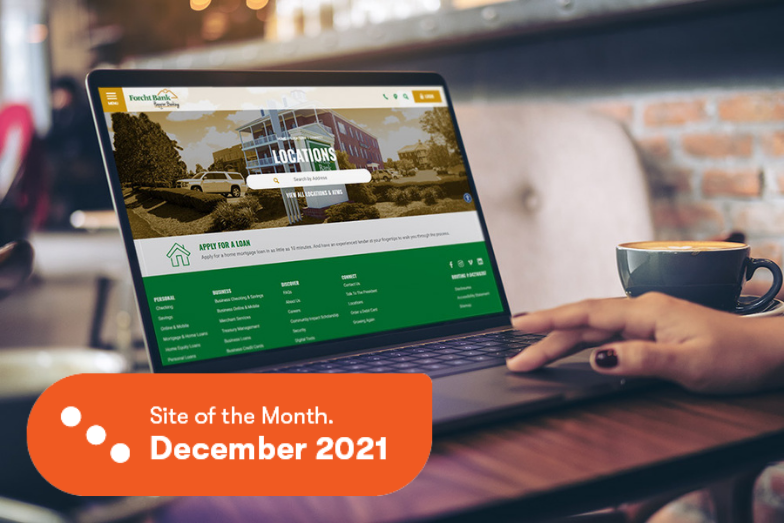 January 5, 2022
Our web design and development team strive to deliver best-in-class websites for every one of our clients, so we're thrilled to announce they've been recognized by Kentico for their work!
Kentico Xperience included our client, Forcht Bank's, recent website in their top 10 websites for the month of December 2021! One of the largest community banks in Kentucky, Forcht Bank had a clear vision for a clean and modern website, but knew they needed the right partner (and CMS) to bring it to life. They wanted pages that were easy to update, including a custom locations page, blog articles and employee pages. Kentico Xperience was used to build their new website, and their Page Builder was the perfect solution to help achieve the bank's goals. Combined with the design expertise of the Pannos team, the result was a truly unique and engaging site.
Congratulations to our website team here at Pannos and to Forcht Bank!
Click here to learn more about Forcht Bank's website refresh process.