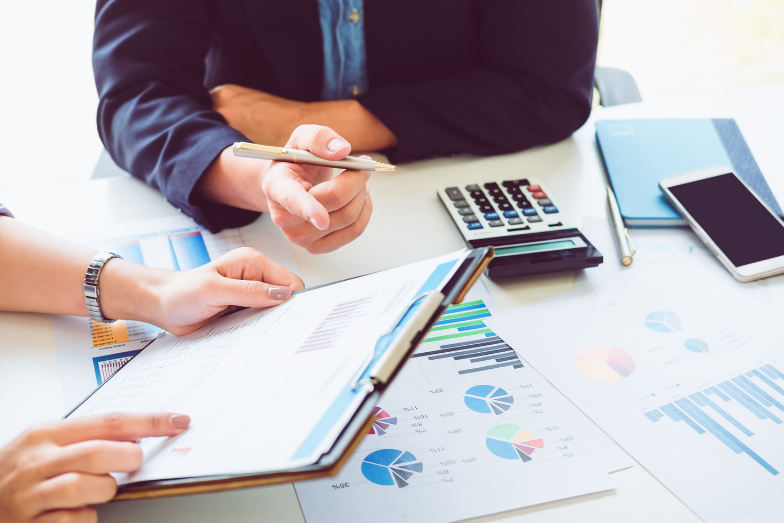 June 29, 2023
If we could give one crucial piece of advice to every FI, it's that budget and strategic planning is essential and that you need to adjust with the market and your FI's changing needs.
We all know that even the best-laid plans need to be tossed aside to accommodate the unexpected. External factors continue to influence how and where financial institutions' budgets were allocated. Many of our clients continued to push outside of the box and took off with digital marketing, whereas others wanted to maintain building relationships with their communities.
We've recommended this before, but you should think about writing your strategic plan in pencil. Why? If the last few years have shown us anything, it's that we need to be on our toes and ready to change directions at a moment's notice. Although the pandemic has passed, new external factors like interest rate hikes and the threat of a recession have wreaked havoc on everyone.
Don't look at your budget as a list of expenses, but rather as a forward-looking strategy. This can only successfully happen if you work with your internal stakeholders now to really understand what they are trying to achieve and determine how marketing can support those efforts in a way that meets overall business objectives. This doesn't mean that you should plan an SEM campaign for every department, but you should ensure they have the materials on hand (or better yet on your website) to help streamline their communications with the community. We know it can be overwhelming to try to plan for the future, but that's why you should put the pen down and leave plenty of room in your budget to pivot.
Need some tips for your upcoming budgeting strategy? We are here to help:
1. Align your budget with your goals
In many cases, financial institutions will evaluate their budgets by each department. The downside to an approach like this is that company-wide goals can be overlooked. Take a blended approach – listen and understand what each department is trying to accomplish, but keep the larger business goals centered in your overall focus. So even though your MLOs are chomping at the bit to do it all, most FIs are focused on getting all of the sticky deposits possible.
2. Prioritize value
When we say value, we don't necessarily mean "bang for your buck." Something valuable to your financial institution could be your website. It's your digital branch, and the only one that's open 24/7 to answer customer questions and open accounts. Set aside some of your budget to ensure it is updated, modernized, and keeping up with the latest ADA standards. Thinking about how your FI can budget for a new website? Check out our blog about how much you should spend on a new website!
3. Measure your success
Not all initiatives will be successful or profitable, but it is important to keep track of what is. Establish KPI's for your budget that can be included in the normal tracking and reporting process. If your budget is built on goals, then you will have a good idea of what measurable success looks like.
Budget planning can be stressful, we get it! Try going into it with the understanding that your strategy and budget can change. And put down that pen!