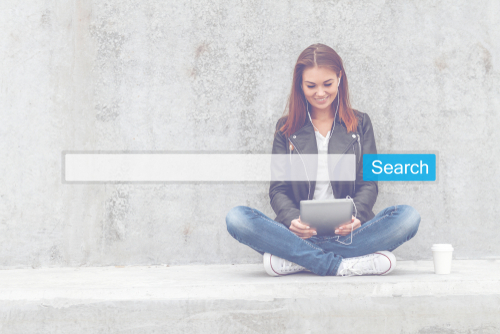 December 3, 2020
As a digital marketer and self-proclaimed SEO nerd, it's no surprise that I (and every other marketer today) is screaming "you need to keep up your digital efforts!!", "don't forget SEO!!". But with an avalanche of information regarding every possible topic hitting us all at once, I felt it was important to take a minute and break out a few actionable steps that won't exceed your marketing budget and will help with customer relations.
Claim
If you haven't claimed your listings on Google My Business, now is most definitely the time to do so. Claiming your business allows you to update what users see when they search for your bank or a specific branch – this includes branch hours, drive-thru availability or if customers need to make an appointment, etc. You can also post links to helpful alerts to ensure customers have all the information they need.
Google isn't the only place to update, as you likely also have a Facebook Page! In early April, Facebook announced the ability to make temporary service updates (such as lobby closures, extended drive-thru hours, etc.). Couple this with the ability to pin posts to the top of your page, and you'll be in the best position to reach as many customers as possible.
Looking to reach people who use more than Google and social media to search (i.e. Apple Maps, Yahoo, etc.)? There are local listings platforms that (for a fee) will push your information out to hundreds of directories and aggregators, so you can take control of your financial institutions' online presence - this is highly recommended! It's great for SEO and even more crucial in this unpredictable digital age.
Instruct
Many community banks and credit unions have older demographics and have often seen low adoption numbers of mobile app downloads, e-statements and online banking use. In the age of social distancing, it's time to revisit your "how-to" videos and online instructions. Consider pulling together a remote banking guide that can be shared through your website, social media or email blasts. Create a landing page with this information and run digital and social campaigns directed at your customers to help them stay connected and in control of their finances without the need to visit a branch.
"But wait, I already emailed my customers about this!" Oh, I know. You and every other business has emailed, but that means there is SO MUCH "noise" in everyone's inbox that people aren't necessarily reading. By leveraging social media, search and remarketing, you're positioning your institution to meet consumers where they are and when they're searching for the information they need – aka exactly where you need to be.
Comfort
I know – perhaps a bit of an odd term, especially coming from financial institutions, but 2020 continues to be a wild year! There are many ways your financial institution can reassure and demonstrate to customers and community members that your institution is a secure space for their funds. Below are a few examples:
Small business grants / loans with promos or special rates
Safe harbor deposit products
Skip-a-pay / deferred payments
Mortgage / HELOC specials (if your internal team isn't already at capacity!)
Feel good community news
We're just scratching the surface with these, but now is not the time to turn off digital efforts. To convey stability and keep an open line of communication with your customers, it's more important than ever to go all-in online.