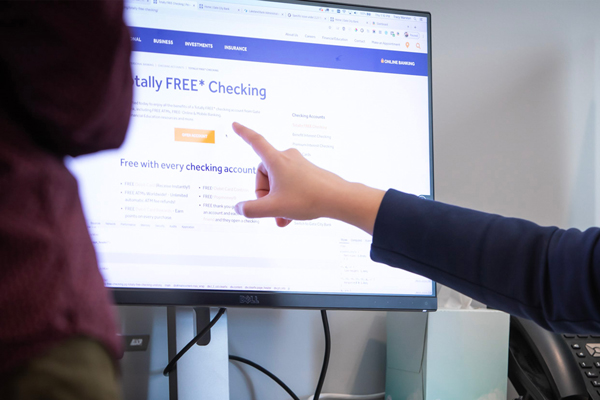 April 13, 2020
Due to the current global crises, many financial institutions have had to adjust the way they serve their customers. It is exceedingly important that your financial institution continues to support your customers and provide them with access to the banking products and services they need to stay connected and on track. Now is the time to focus your efforts on promoting your remote banking capabilities, in order to remain a trusted leader to your communities.

Here are a few thoughts to get you started.
Convenience Services
Encourage your FI's online banking services. By highlighting features like mobile deposit capture, bill pay, eStatements and mobile wallet, you can assist customers with managing their day-to-day finances without needing to visit a branch.
Remote Banking Guide –
You already offer your customers bank from home solutions, now you can show them the ins and outs of all your remote banking services. This illustrated step-by-step guide will help steer customers through all their day-to-day banking needs, right from the comfort and safety of their home while assisting in flattening the curve. You can provide your customers with the valuable tools and resources they need to stay home, and bank safe. Not to mention, the guide will continue to be a useful tool for customers and onboarding once we return to normal life.

Deposit Gathering
Account Chooser -
It's important that your customers feel confident not only in your FI but in the accounts they choose to open with you. An account chooser does just that! In lieu of being able to sit down in the branch, an account chooser will walk users through a series of questions that will identify the best account for them based on their answers. Once customers determine the account best suited for them, they can move onto the next step of opening their account – regardless of whether you have online account opening.
Online Account Starters -
Your FI doesn't need online account opening to serve consumers online - Introducing "account starters". This provides a convenient alternative for both FIs and their customers who want to begin the account opening process. Customers can fill out all the necessary information, preferred branch location, account type, initial deposit amount and source, personal identification information, etc. Once they've completed the account starter forms, they can reach out to their branch and schedule an appointment to come in to finalize the process. Even with branch lobbies closed, customers can take the first step in opening an account online.
Click
here
to let us know how we can support you through these challenging times.